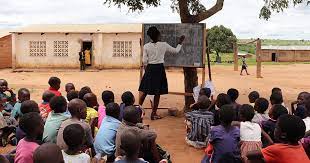 IPTE 13 teachers pen Education Ministry over recruitment
Teachers under the Initial Primary Teacher Education Programme IPTE 13 have written Ministry of Education to rescind its decision to conduct interviews for their permanent recruitment.
The teachers who are over 3000 have been teaching in different primary schools across the country after they were ropped in on a six months contract, which was later extended, to reduce the teacher pupil ratio in the wake of Covid 19.
Speaking to radio Islam, spokesperson for the group, Madalitso Jere says they are already teaching adding government wants to use the interviews as a means not to employ some of the teachers.
The move comes after the ministry of local government announced that it will conduct interviews for recruiting the teachers this December.
"We will not attend the interviews and have meanwhile written the ministry to rescind the decision,' Jere
Few weeks ago, government announced that it will employ over 2200 primary school teachers although the country has over 8000 unemployed primary school teachers.