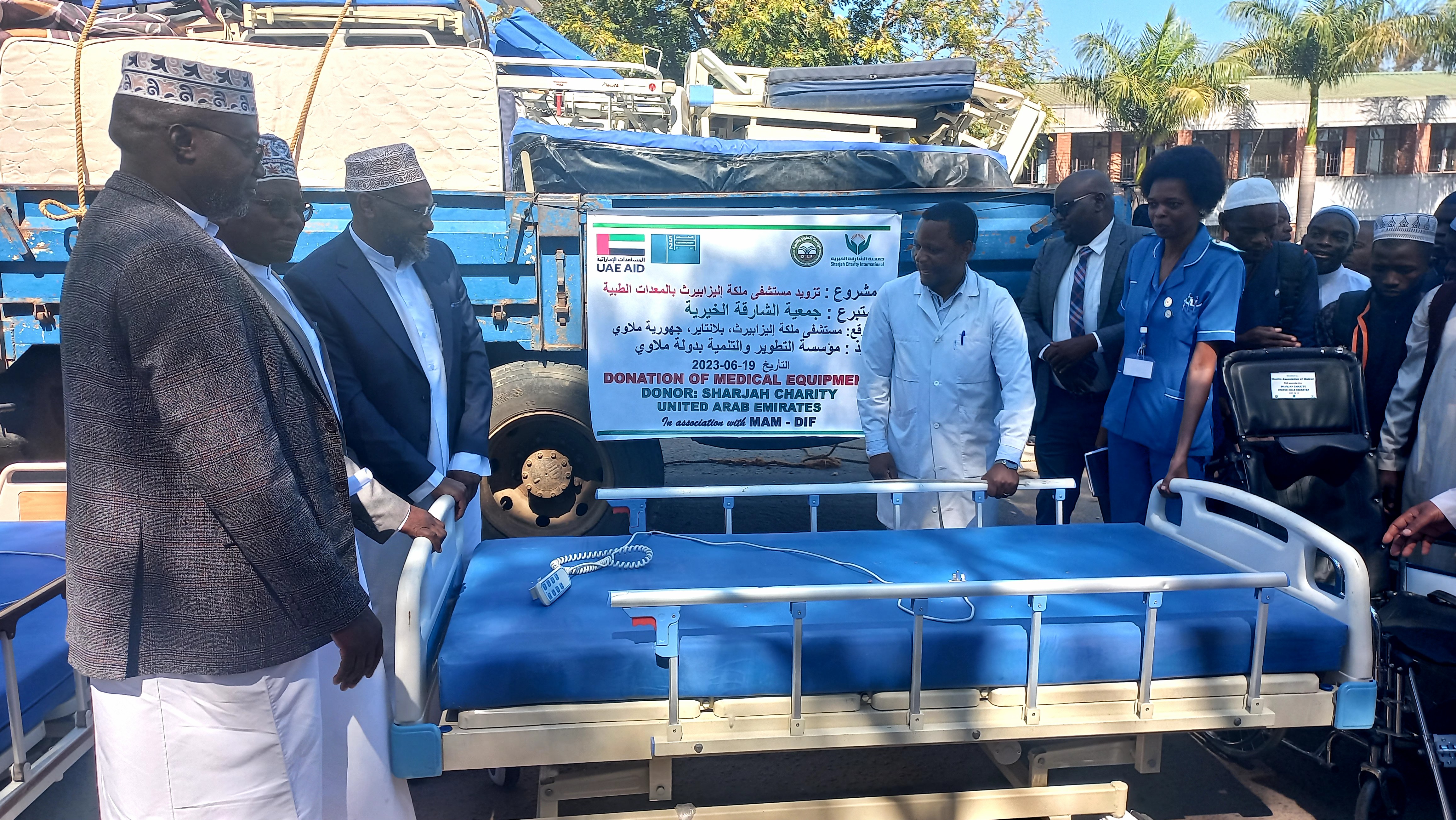 MAM bails out Queen Elizabeth Central Hospital
As one way of promoting health delivery services in the country, Muslim Association of Malawi (MAM) has donated assorted medical equipment to Queen Elizabeth Central Hospital (QECH) in Blantyre.
The items are 20 theatre beds, 20 mattresses, 3 wheel chairs, 40 clutches, 25 walking sticks and 20 supporting walking sticks among others.
Speaking during the handover ceremony, National Chairman of MAM, Sheikh Idrissa Muhammad, said QECH is one of the hospitals which are struggling to deliver due to limited resources.
Sheikh Muhammad said it is of this background that he decided to donate the items to stimulate delivery of the services at the hospital
He said MAM will continue working with QECH especially in resource mobilization to ensure that it is performing beyond people's expectations.
Speaking after receiving the items, Director of QECH, Dr Kelvin Mponda, commended MAM for the timely donation.
Dr Mponda said the hospital is operating with old infrastructures a development which is hampering their services.
He said the modern equipment received will however the help the facility to assist patients accordingly.
The donation has been made with the financial assistance from the Sharjah Charity of United Arab Emirates.