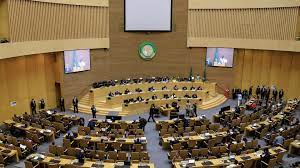 African Union suspends Niger
African Union has suspended Niger from the continental bloc with immediate effect.
The decision, announced on Tuesday after a meeting of the AU's Peace and Security Council in Ethiopia comes after several Western countries cut aid to Niger due to a July 26 coup that overthrew President Mohamed Bazoum.
The Economic Community of West African States (ECOWAS) also imposed sanctions and last week, agreed on a "D-day" to begin a military intervention through an already activated regional strike force.