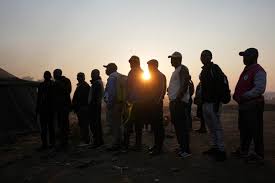 Election Observers arrested in Zimbabwe, Voting enters Second Day
Zimbabwe police has arrested 39 local observers of Zimbabwe's general elections as the troubled poll entered a second day.
Police spokesperson Paul Nyathi said they were coordinating the alleged release of election results by some civic organisations.
Those arrested are from two prominent civic groups – Zimbabwe Election Support Network and Election Resource Centre- which work to promote free and fair elections.