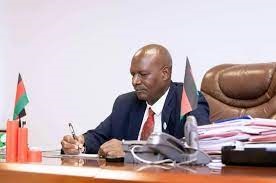 Farmers to contribute K15, 000 for fertilizer in AIP
Government says farmers will be paying K15, 000 kwacha for fertilizer in this year's Affordable Input Program AIP as the beneficiary list has been reduced.
According to a statement released by the ministry of agriculture on the 2022/2023 affordable Input program implementation guidelines, 2.5 million farming households are eligible to benefit from this year's AIP.
"A 50 kg bag of fertilizer has been pegged at k55,000 where a farmer will contribute 15,000 kwacha while government will top up with k 40,000 for each bag," Ministry
It however says 2 million 470 thousand farmers will get fertilizer and cereal seed while the remaining 30,000 farming household will be getting goats.
Reacting to the development Farmers Union of Malawi has said the targeted number of beneficiaries is fare if government will reach out to all of them in time.
FUM president Frighton Njolomole has however told government and all stakeholders implementing the program to ensure that unscrupulous vendors must not disturb the program.