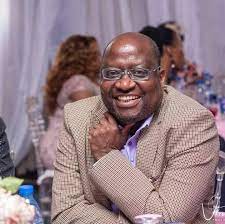 Malawians Scramble for Covid 19 Vaccine
Presidential Task force on Covid 19 says is overwhelmed with the number of people demanding for vaccination.
Co- Chair of the task force, Dr Wilfred Chalamira Nkhoma, said this after 20,000 people across the country have received the jab since the vaccination exercise resumed on Monday.
According to the information from the Ministry of Health, 5,405 people received the first dose while 14,594 got the second dose in the past two days.
Dr Chalamira Nkhoma said Malawi is still observing an increase in the number of COVID-19 new cases, admissions in the treatment units and deaths hence the need to take the jab and stop the further spread of pandemic in our country.
Last Saturday Malawi received 192,000 new doses of AstraZeneca Covid-19 Vaccine.
Meanwhile, reports from Mchinji are indicating that the district has run out of the Covid 19 vaccine with people still on long queues waiting for the jab.
Mchinji District Environmental Health Officer Robson Kayira confirmed to Radio Islam saying since vaccination centres opened on Monday people scrambled for the vaccine in all health facilities in the district.
Commenting on the development, Executive Director for Malawi Health Equity Network (MEHN), George Jobe, described the situation as encouraging saying this is an indication that Malawians have now started understanding the importance of getting vaccine.