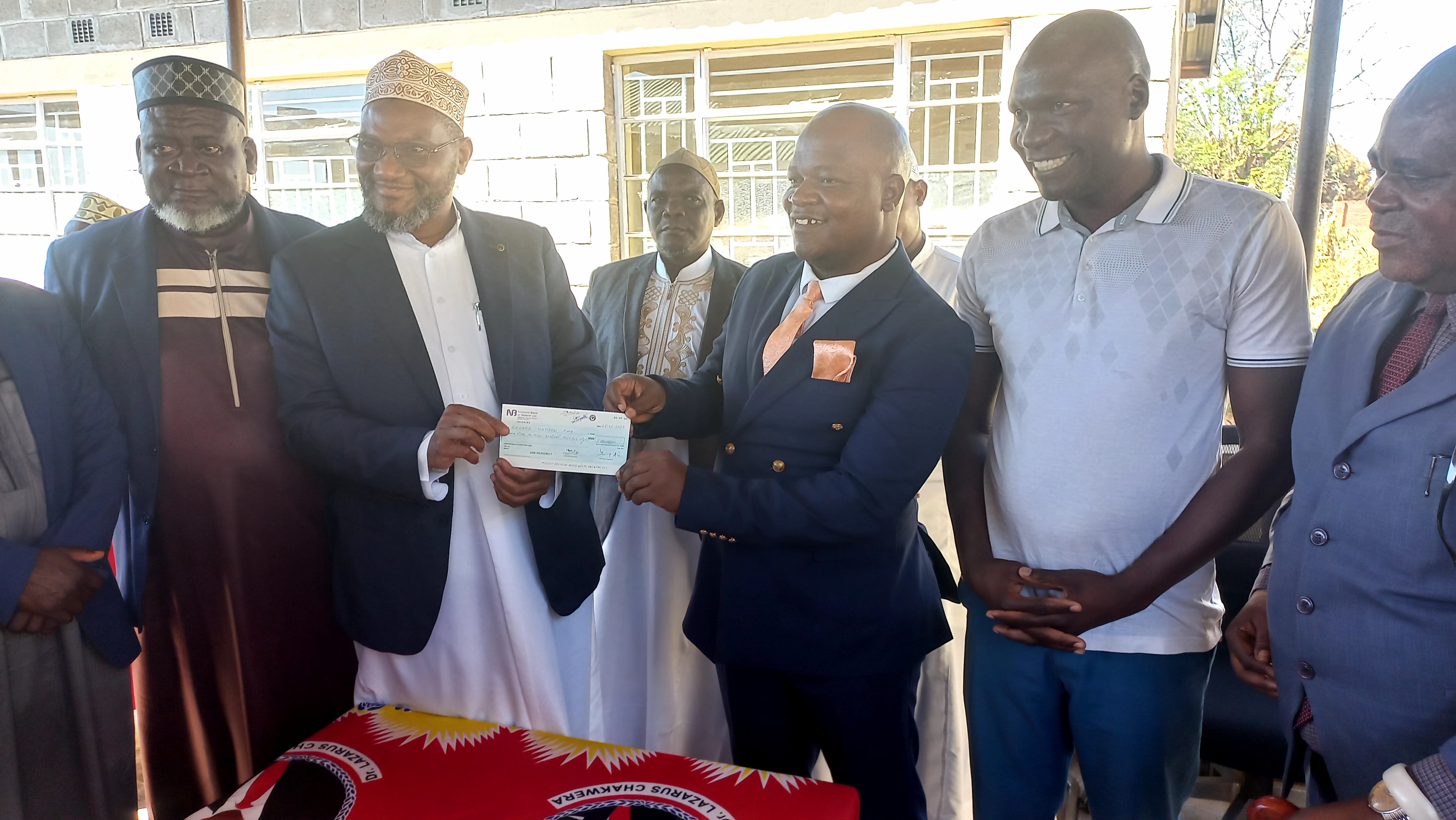 MAM Storms Salima With a Number of Projects
Muslim Association of Malawi (MAM) has donated Five million Kwacha towards renovations of Simawiya Health Centre in Salima district.
The donation comes after Member of Parliament for Salima Central asked MAM to assist on the renovation works of the facility which was abandoned a decade of years ago.
Speaking after donating the money, the National Chairman for MAM, Sheikh Idrissa Muhammad, said MAM was compelled to urgently respond to the request as he understand the significance of bringing health amenities close to the people.
Sheikh Muhammad said people in the area are walking long distances to seek medical attention since the facility was abandoned.
He said as public entity, he believes that many people regardless of their religious background including Muslims are going to be assisted.
He however promised that MAM will work on other avenues of providing medical equipment to ensure that the facility is serving the public to its best.
After the donation, Sheikh Muhammad also opened the new masjid and distributed bags of maize to people affected by wind storm at Mpitirira village in Traditional Authority Kambalame in the district.
According to Traditional Authority Kambalame, heavy wind storm destroyed not only the houses but also the masjid in the area, leaving hundreds of families destitute.
Commenting on the gesture, both Traditional Authorities Kalonga and Kambalame expressed gratitude to MAM for the development projects carrying out their areas.
Both chiefs disclosed that their areas are flooded with boreholes constructed by MAM and other Islamic organizations a development which they said has greatly contributed to reduction of waterborne diseases in the district.
MAM has embarked on the several projects in Salima district through its subsidiary organization, Darul Sunnah Foundation.