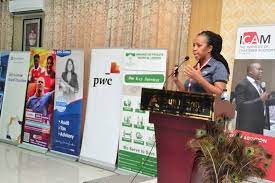 MRA Intoduces Agents Management Module
Malawi Revenue Authority (MRA) says is working on introducing more modern platforms of paying taxes through Msonkho Online.
The sentiments come after MRA has introduced Agents Management Module a new product on Msonkho Online aimed at facilitating transactions on behalf of clients electronically and that taxpayers can manage the roles to be performed by an agent.
Briefing members of Institute of Chartered Accountants (ICAM) on the new product, MRA Manager for Marketing Communication Wilma Chalulu said the automated business process provides options for enhanced efficiency and effectiveness in tax compliance and taxpayer service management.
Chalulu who was making a presentation at ICAM annual general meeting in Mangochi, stated that the product provides options for taxpayer's representatives, return preparers, tax consultants, accountants or tax practitioners to carry the transactions on behalf of one or more taxpayers.
She said the system is convenient, secure, environmental friendly and accessible at any time.