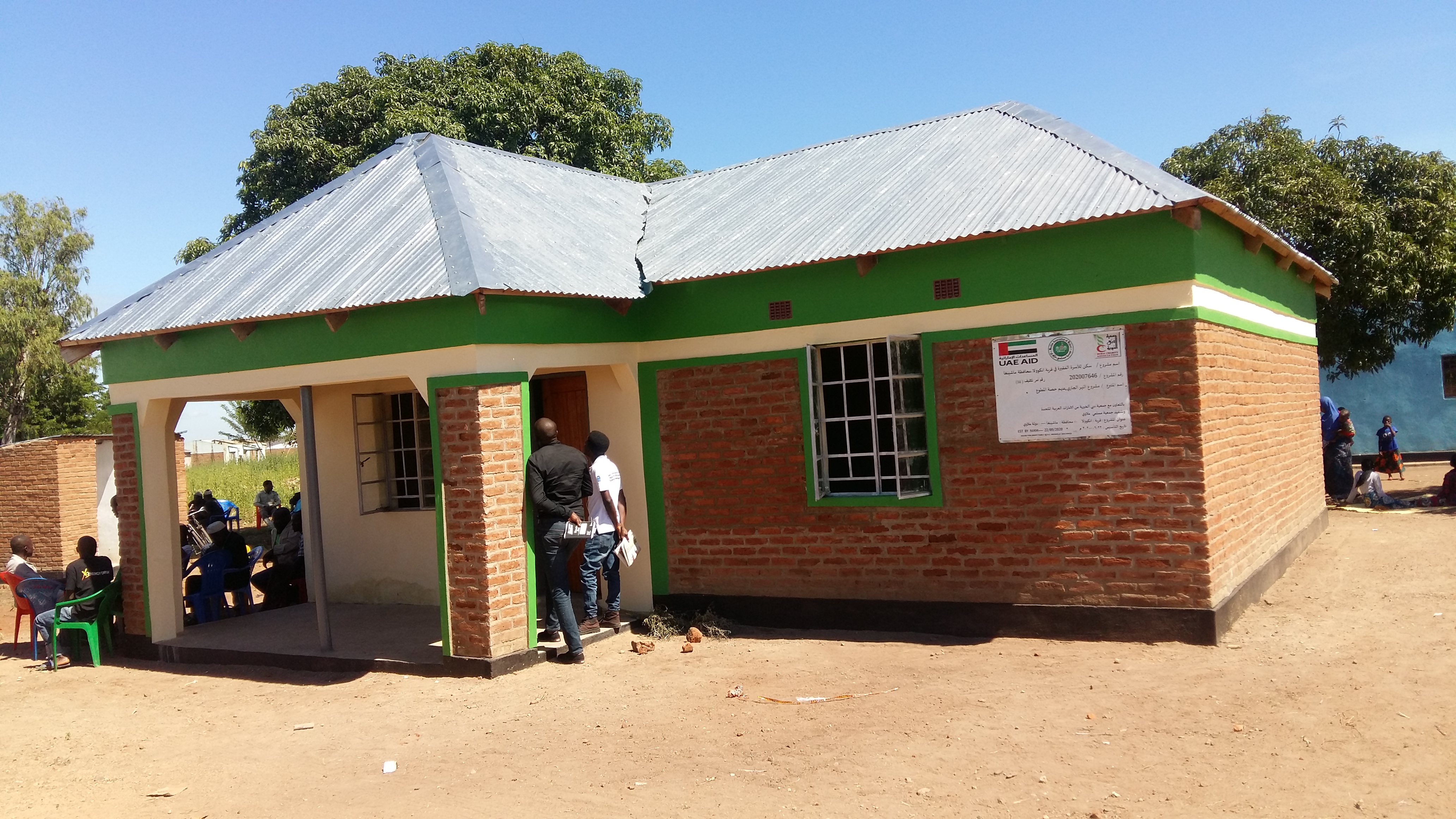 Muslim Association of Malawi Hands over a Decent House to a Poor Family in Machinga
Muslim Association of Malawi (MAM) has handed over a three bedroom magnificent house and a tack shop full of groceries to one of the vulnerable families in the area of Senior Chief Nkoola in Machinga district.
The gesture comes after Senior Chief Nkoola of the district, in September last year posted on the social media a video clip depicting a couple with seven children of multiple disabilities.
According to father of the family, Ommar Sani, 42, out the seven children, five of them have the mobility challenges, hearing and speaking impairments.
Sani explained that two are the twin sisters who have the mobility challenges, do not hear and speak, while the two are boys with hearing and speaking impairments and the last one is a girl with also hearing and speaking impairments.
The clip attracted the attention of several organizations and individuals who rushed to the family with different support including food, clothes and other basic necessities.
However after seeing the video clip, the National Chairperson for MAM, Sheikh Idrissa Muhammad, visited the family and promised to construct a better house and providing the family with a start up for business.
Speaking at the handover ceremony of the two structures, one of the executive members of MAM, Alhaji Austin Ajawa, who represented the national chair, said MAM is excited that the dreams have now come true.
Alhaji Ajawa said MAM is committed in complimenting government efforts of transforming the live of poor Malawians especially in the rural areas.
He added that MAM will continue with its policy of working with the government of the day for the Muslims benefit from the national cake.
He also advised the couple to take care of the facilities and look after the children so that the family becomes economically independent.
Speaking earlier, Member of Parliament for Machinga East, Esther Jolobala, commended MAM for the good gesture which has actually transformed the life of the family.
Jolobala said MAM has set a good example to other organization on the importance of uplifting the lives of poor Malawians.
The project was carried with the financial support from the Dubai Charity Organization in the United Arab Emirates.