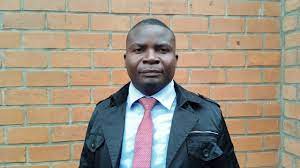 NWRA receives 1000 Applications for Water Licences
National Water Resources Authority (NWRA) has received over 1000 applications from waters users across the country for water resources licensing.
Senior Civic education and Public Relations Officer for NWRA Masozi Kasambala, says the Authority is optimistic that more individuals and institutions with illegal water supply system will make their applications before 90 days ultimatum which expires on 24th November.
This was revealed during the District Executive Committee meeting when the body engaged Machinga district council authorities on progress made in registering water users, drillers and constructors in the country.
Kasambala said the body is among others advising council authorities to engage only registered borehole drillers and constructors in borehole drilling projects if they are to make strides in promotion of sustainable management and conservation of water resources.
Machinga district spokesperson, Martin Chiwanda said apart from ensuring that people have safe and quality water to reduce the spread of waterborne diseases such as Cholera, the council will ensure that all borehole drillers and constructors operating in the district have licenses.
A report from Machinga water development office indicates that there are about 3000 boreholes across the district.