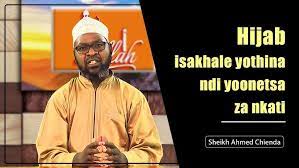 Over 50 Malawian Muslims to Attend Umrah
At least 54 Malawian Muslims have gone to attend Umrah in Saudi Arabia this month through Lloyds Travel Centre for Hajj and Umrah
Speaking to radio Islam, Hajj and Umrah team leader at Lloyds Travel Centre for Hajj and Umrah Sheikh Ahmad Chiyenda encouraged Muslims in Malawi to observe Umrah as it is a very important aspect in their spiritual life.
Sheikh Chiyenda emphasized that much as Hajj is important to every muslim, umrah is also fundamental, therefore one needs to undergo such a journey in life.
He said currently, the condition to obtain visa for Umrah has been simplified since it is done online and affordable to meet economic challenges that Malawians are facing.
Sheikh Chiyenda revealed that in December, a good number of Muslims will also go for Umrah through Lloyds Travel Centre for Hajj and Umrah.