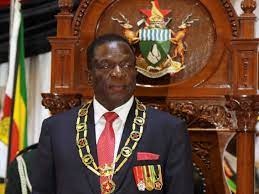 Zimbabwe's President tells Britain to mind its business
Zimbabwe's President Emmerson Mnangagwa has told British government to stop meddling on the country's affairs.
It follows criticism to a proposed law, the Private and Voluntary Organisation Bill, that critics say will give government more control over civil society groups.
The government says the bill will end money laundering and foreign funding of local politics, but campaigners say it will give the authorities powers to interfere with operations of NGOs.
The bill will be passed regardless of the criticism, President Mnangagwa is quoted as saying, as he sharply condemned the country's former colonial power.
He said they cut relations with them, have nothing from them and don't pay attention to what they are saying.