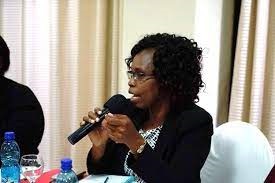 Councils asked to formulate good plan for hospitals maintenance
Deputy Minister of health Enock Phale has asked councils to formulate good plan for hospitals maintenance in order to mitigate some of the challenges faced in health facilities
Phale was speaking when he visited Machinga district to appreciate intervention in health sector made by Water Aid on access to water, sanitation and hygiene (Wash).
He commended interventions made by Water Aid which among others is the construction of Wash facilities such as Water tanks, toilets and washrooms in nine health centers in Machinga.
Water Aid Country Director, Mercy Masoo asked ministry of health to address challenges faced in health facilities saying over six hundred of them need special attention.
Water Aid is implementing 'Deliver to life' project phase two in collaboration with Amref Health Africa and National Initiative for Civic Education in the district with funding from Scottish Government.