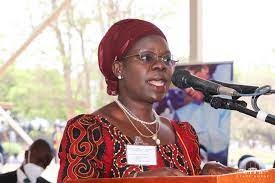 Parliament fails to meet Secretary to President and Cabinet on AIP funds
Parliamentary Joint Committee inquiring into stolen AIP funds has failed to meet Secretary to President and Cabinet Colleen Zamba.
Zamba who already arrived at Parliament was sent back after the Committee resolved not to interview her.
Co-Chairperson of the Committee Sameer Suleman has told reporters that there was a motion and after a vote process, those who wanted that Zamba shouldn't be questioned won
Suleman said the members that raised the motion indicated that they should first call former Secretary to President and Cabinet Zangazanga Chikhosi before meeting Zamba.
He failed to understand the reasons because the issues they are investigating happened under Zamba
According to Suleman, he feels politics is at play as some members of the committee do not want some stakeholders interviewed on the matter.
He said the tendency is frustrating the inquiry.
On Wednesday, the committee also failed to meet Reserve Bank Governor and officials from Eco Bank