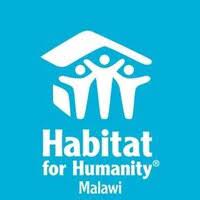 Habitat Malawi donates Sanitation Items to Mzuzu City
Habitat Malawi has donated sanitation items worth about K13 million to Mzuzu City Council (MCC).
Presenting the items, Mzuzu City Resilience Coordinating Officer for Habitat Malawi, Benedeta Chirwa, said the donation was made to support MCC in its strides in promoting proper waste management and disposal for people's good health.
Chirwa said they noted that Mzuzu City is one of the cities which experience floods when it rains due to improper waste disposal which leads to blockage of drainage systems
Besides the donation, the project trained some ward structures which are prone to floods in early warning system and supported formulation of sanitation by-laws, rehabilitation and cleaning of drainage systems
Director of Parks for MCC, Yotamu Mtafya, said the donation includes tyres for refuse collecting vehicle, reflector jackets, wheelbarrows, megaphones, safety boots and work suits will assist in waste management, disaster preparations and rescue operations in case of calamities
Mtafya added that the items will be distributed to disaster prone wards, as a way of incentives to communities for their continued participation in clean-up campaigns.