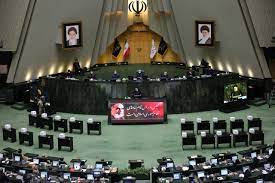 Iran Passes Bill to Toughen Penalties for Flouting Islamic Dress Code
Iranian lawmakers have passed a bill to toughen penalties for women who flout Islamic dress code, with jail terms of up to 10 years.
The assembly approved "the 'Support for the Culture of Hijab and Chastity' bill for a trial period of three years.
The bill still requires approval by Guardian Council.
Women in Iran have since last year's mass protests been increasingly flouting Islamic republic's strict dress code that requires head coverings and modest clothes.
The demonstrations broke out after the death in custody of 22-year-old Mahsa Amini, who had been arrested for allegedly breaching the dress code.