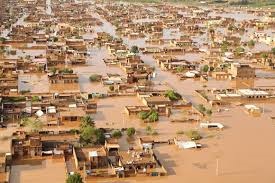 Sudan postpones Schools opening over floods
Sudan has postponed opening schools due to the floods affecting many parts of the country.
Education Minister Mahmud Sir al-Khatim al-Huri said the school academic year, which was due to begin this month has now been pushed to 2nd October.
At least 623 schools have been affected by the floods and the delay in the school calendar is to allow their reconstruction as well as rehabilitation.
Heavy rains and flash floods have killed over 100 people and destroyed thousands of homes in more than a dozen states in Sudan in recent weeks.