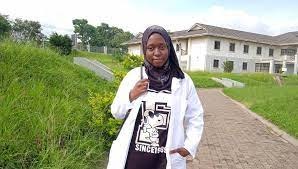 Muslim Students at KUHES, Muslim Youth United organise blood donation event
Muslim Students Association of Kamuzu University of Health Sciences KUHES in collaboration with Muslim Youth United has organized a blood donation event in order to help Malawi Blood Transfusion Services in sourcing blood
The event is expected to take place on Sunday 12th March at KUHES sports complex in Blantyre.
In an interview KUHES Muslim Students Union Association secretary Jazeera Kachidede said the event will help to source blood which is an issue in the country's hospitals.
Kachidede said aside the blood donation drive, the event will also help to bring together Muslim youths.