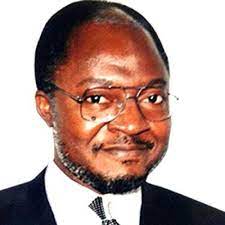 Court Reserves Ruling On Chilumpha's Treason Case
High Court in Blantyre has reserved its ruling on application by former vice president Dr Cassim Chilumpha to have his treason case discharged.
According to Dzikondiwanthu Malunda, Senior Assistant State Advocate representing the state in the matter, said High court judge Ruth Chinangwa has reserved its ruling on the application to discharge treason case to within 14 days.
Malunda said the applicant argued that the case has taken long to conclude and since the state is not committed to continue with the case, it must be discharged unconditionally.
Commenting on why the state took so long to complete the case the Senior Assistant state Advocate said the treason case is very complex and cannot be concluded quickly.
Dr Cassim Chilumpha was allegedly accused of plotting to kill former Malawi president late Professor Bingu wa Mutharika in 2008.