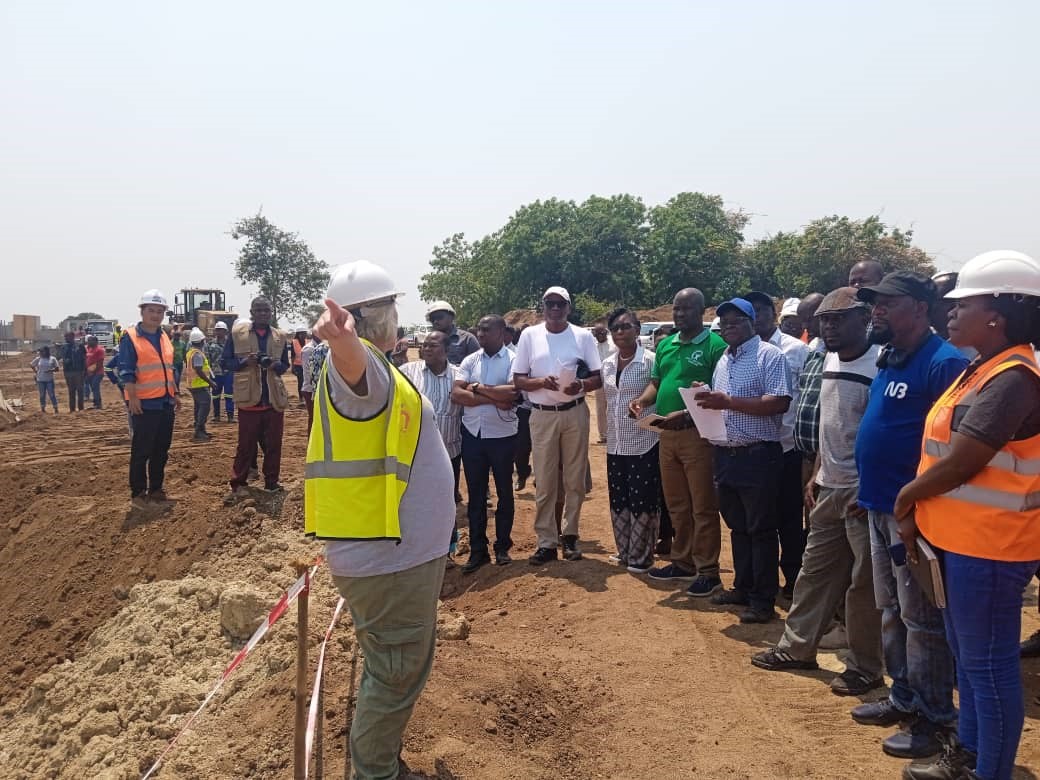 Government yet to consider the additional fund for the construction of Marka – Bangula Railway line
The Ministry of Transport and Public Works says it is scrutinizing the proposed additional money for the construction of the Marka-Bangula Railway line.
Government in 2022 awarded China Railway 20 (CR20) a contract to rehabilitate the railway at K68 billion, however it has emerged that the contractor is proposing an adjustment of K28 billion making the total cost to K96 billion.
The proposal raised a number of questions including the civil society organizations which called for the cancellation of the contract.
On this background, the Parliamentary Committee of Transport and Public Infrastructure visited the project in Nsanje to appreciate the necessity for the new cost.
Speaking after the visit, Ministry of Transport Principal Secretary for Administration Madalo Nyambose said the K28 billion remained a proposal which the ministry is considering.
Nyambose said the new cost emanates from new changes in the project designs and the proposed construction including the three more loops at Marka Station in Nsanje.
On his part, Chairperson for Parliamentary Committee of Transport and Public Infrastructure, Enock Phale, said as a committee is going to compile a report and come up with its position.
Phale however further said he is satisfied with changes as the country need to construct projects which are resilient to the natural disasters and last longer.
However, CR20 Technical and Business Development Manager, Engineer Vitumbiko Mumba dismissed reports that his company is demanding additional money but the new designs and construction of other structures has necessitated the ministry to adjust the cost with K28 billion.
Initially, the contract was given to Mota Engil, but the Anti-Corruption Bureau suspended the awarding of the contract in 2021 following a complaint alleging irregularities and suspected corruption.