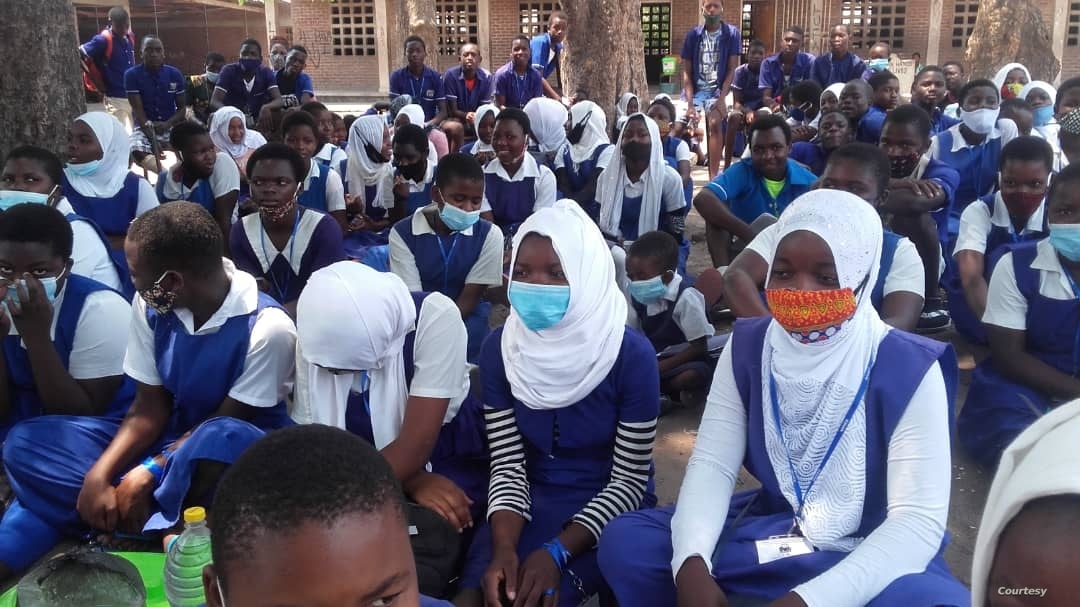 Joy as PAC signs MOU on dress code in schools.
The Public Affairs Committee has today led it's membership in the signing a Memorandum of Understanding (MOU) on the dress code in schools.
This comes a year after the ministry of education asked the Quasi religious grouping to lead the mediation process on the misunderstanding over the wearing of hijab in grant aided schools.
Speaking during the signing ceremony in Blantyre, PAC vice chairperson, Osman Karim, says this symbolizes strong coexistence among people of different religions in the country.
He has however disclosed that the MOU has not included Rastafarians and other groups which have also been asking for similar privilege.
According to Karim the other unresolved issues have been forwarded to ministry of education.
He has since urged the public to receive the MOU with open hearts and do actions which will enhance the use of the recommendations in the MOU.
"Our leaders will be briefed on the memorandum and will take it to the next level untill it reaches people in the villages. So that they are the implementers and they must be the ones that feel secure and comfortable that the MOU is working", He said.
Karim adds that law enforcement agencies have been mandate to take action on those who will fail to abide by the MOU.
The MOU has recommended that ministry of education to monitor compliance of government rules and regulations as per the education Act in all government assisted schools, Muslim girls should not be discriminated against on the ground of religion and shall in addition to other freedoms be allowed to dress modestly which includes wearing hijaab in all Christian schools among others.
In his remarks, Minister of Civic Education and culture Timothy Mtambo has hailed the MOU saying it has addressed all the issues surrounding girls right to education and religion.
Mtambo has since asked the religious groups to share the contents  of the MOU and recommendations to their subjects and followers.
"We are very happy with what PAC has done, we are very happy with what Muslims have done and we are very happy with what Christians have done", Mtambo said.
In her remarks, Minister of Education Agnes Nyalonje says this has provided grounds for dialogue on different issues.
She says the ministry will be reopen Mpiri schools and will look into renovation of the school.
Mother bodies of the Muslim Association of Malawi, Quadria Muslim Association of Malawi, Episcopal Conference of Malawi, Malawi Council of Churches, and the Evangelical Association of Malawi who  are all members of PAC have signed the memorandum of Agreement.