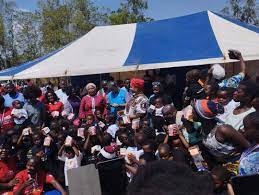 Malawi's ECD impresses UNICEF
United Nations Children's Fund UNICEF has expressed optimism that rectification of the early childhood development ECD policy will address gaps and improve rights of children in Malawi.
Early childhood development specialist for UNICEF Malawi Muhammad Shahid Hanif has said this at the ongoing workshop on ECD, advocacy and awareness conference in Blantyre.
Speaking to Radio Islam Hanif said Malawi is performing well on ECD since the launch of the policy which has helped to bring all stakeholders together.