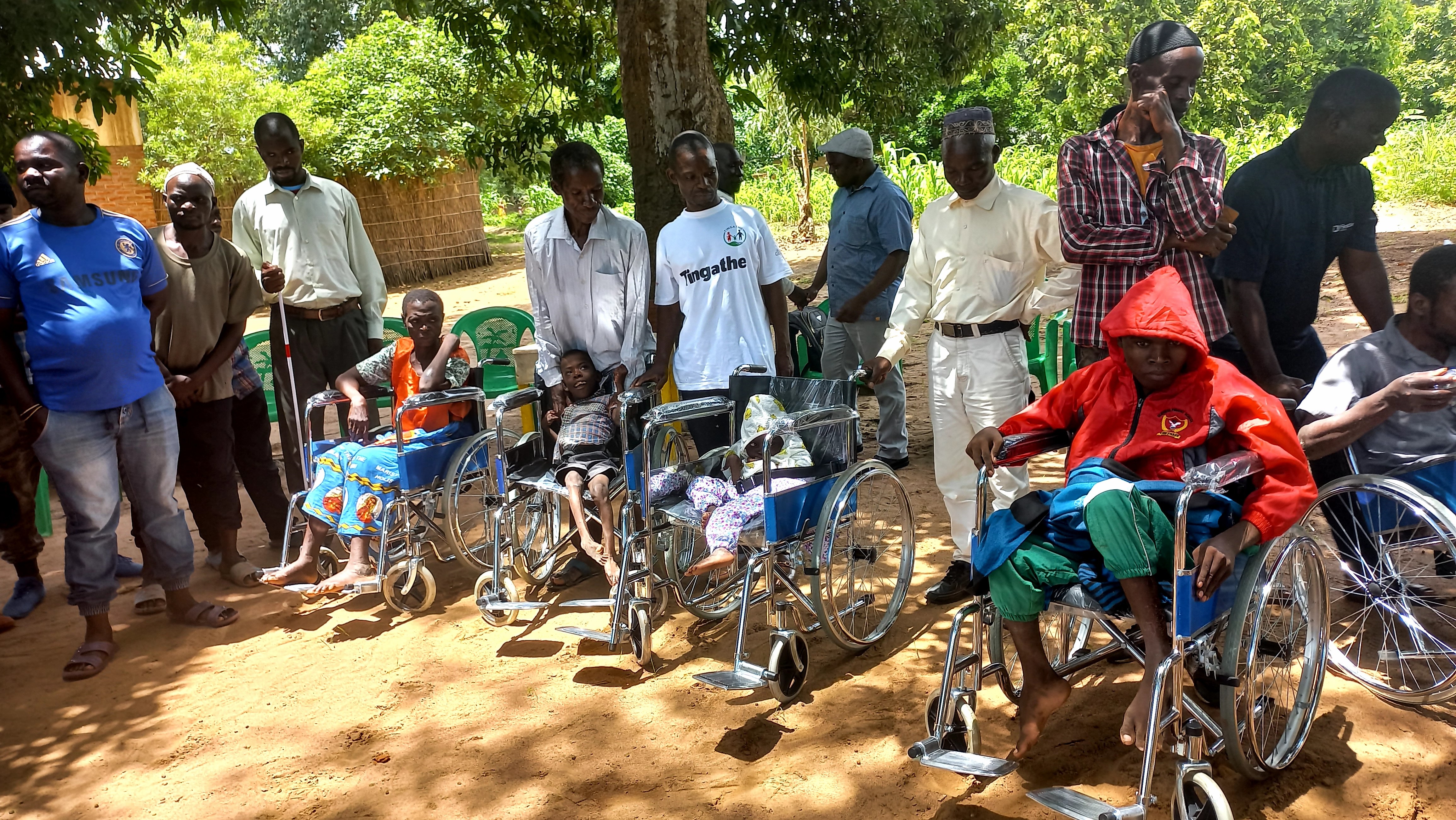 Muslim Association of Malawi reaches out to physical challenged children in Machinga
Muslim Association of Malawi (MAM) has distributed wheelchairs to people with disabilities from Mpiri ward in the areas of Senior Chiefs Kapoloma and Chiwalo in Machinga district.
The distribution comes after one of the concerned members of the community Nix Kamphulusa approached MAM to assist with wheelchairs for the children with disabilities who were failing to attend classes due to their mobility challenges.
Speaking during the distribution ceremony Senior Chief Kapoloma appealed to government and organizations to come up with income generating activities to people with disabilities in his area.
Speaking on behalf of Senior Chief Kapoloma, Group Village Headman Kamulanje pointed out that the area has a number of people with disabilities who are capable of looking for themselves if they are provided with skills and knowledge.
He said time has gone when people regard people with disabilities as beggars as they have the capability to earn money of their day to day life.
Speaking earlier one the people who initiated the program Nix Kamphulusa said he decided to approach other organizations after noting that some children are unable to access education.
Kamphulusa therefore encouraged parents to send their children to school regardless of the physical ability.
On his part, Councilor for Mpiri Ward, Isaac Ndege, has pleaded with Members of Parliament to expedite the process for the implementation of disability fund which has been shelved for years now.
Ndege claimed that government has been allocating money in the budget meant to provide loans to people with disabilities but since its inception no one has accessed the fund.
He however commended MAM for the initiative and asked the association to continue as the area has many people with mobility impairment.
The wheelchairs were distributed with financial support from Dubai Charity Association of the United Arab Emirates.