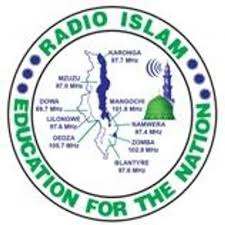 Radio Islam Listeners plans to open its own office
Radio Islam Listeners Association (RAILA) says it is planning to secure an office to ease its operations in the coming years.
President of the association, Yusuf James Manpower, said this on Sunday at the end of the national executive committee meeting held at Zomba High School.
Manpower said for the past years they have been operating without an office, which has been compelling the body to hold meetings at random places.
Commenting on the development, one of the Trustees, Kasim Chimbalanga, has called upon the entire membership to join hands in order to accomplish the plans.
The meeting centered much on the 2020 Strategic plan and the award ceremony slated for December.
Speaking after the meeting RAILA President, Yusuf James Manpower said apart from planning to own an office, the association will also champion charity works it has been undertaking in the past years.
Adding, Manpower, said this year the association has secured land where they plan to construct nursery schools.
He said having Islamic nursery schools will help to have children who know Islam at tender age.
Manpower said for this to be accomplished they will engage communities as well as the donor community in order to be financially stable.
He said the association also plans to initiate a business in order to generate money for its operations saying currently much of its operations are financed by contributions from its members.
Apart from the strategic plan members at the meeting also discussed on the award ceremony slated for December this year which according to one of the trustees Kassim Chimbalanga is one way of motivating both listeners and the Radio Islam staff.
Chimbalanga then called upon all listeners from the executive to zone level to work as a team in order to accomplish the stipulated plans.
Radio Islam Listeners Association is a registered body with its core business of enhancing the charity work.