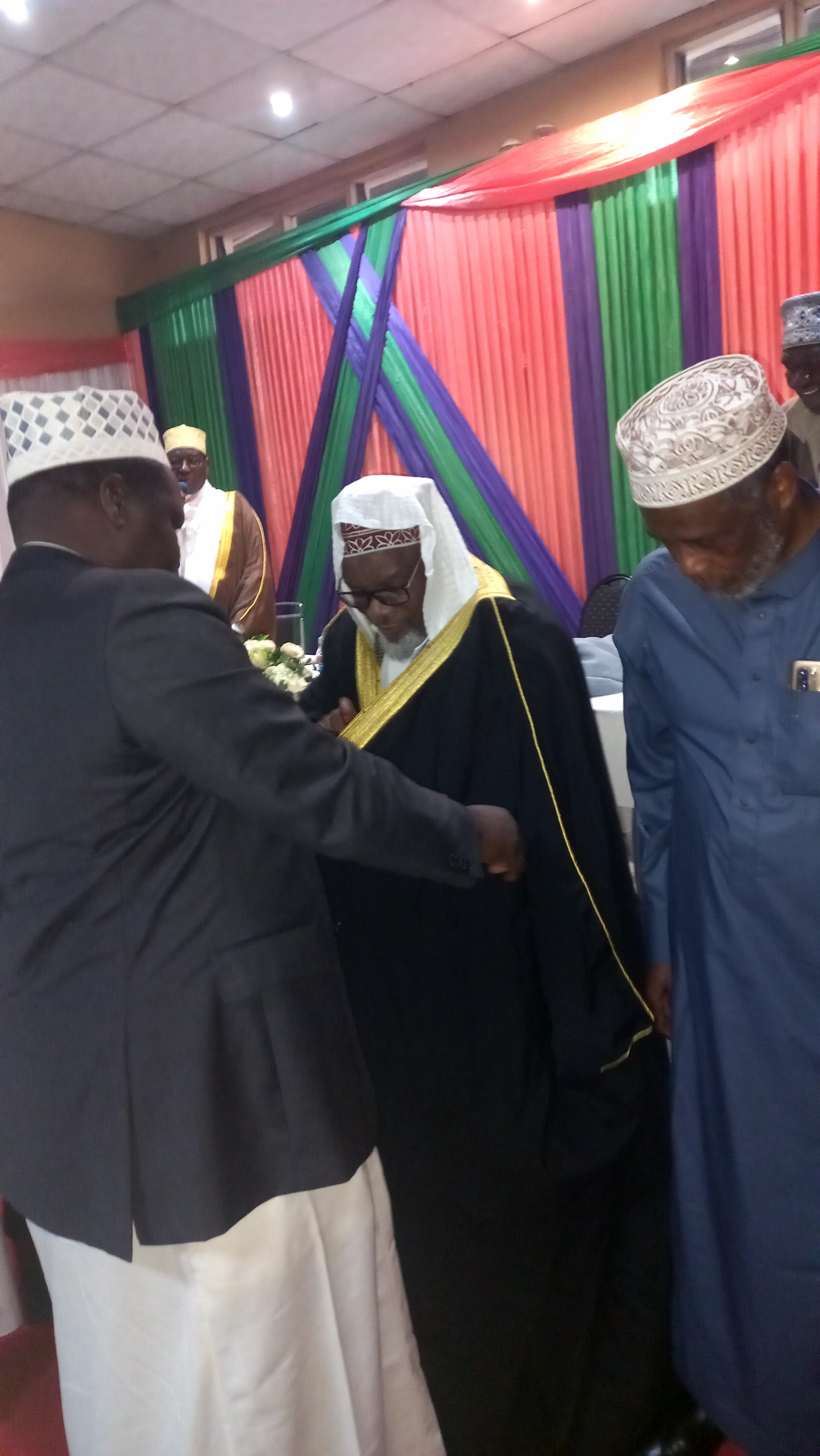 Sheikh Muhammad Uthmaan Mtalika Appointed as the Grand Mufti of Malawi
One of the renowned sheikhs in the country Sheikh Muhammad Uthman Mtalika has been appointed as the country's Grand Mufti.
The appointment has been made today during a Majilis Ullamah Council of Malawi meeting in Blantyre.
The position has been vacant for four years after the demise of Muft Abbas Cassim in 2018.
Making the announcement in the meeting, the National Chairman of the Muslim Association of Malawi (MAM), Sheikh Idrissa Muhammad, said Sheikh Uthman Ntalika is well respected Sheikh with vast experience in the country's Islamic affairs.
Sheikh Muhammad said the appointment will in one way end misunderstand wrecked among Muslims in the country as they had no leader.
On unity, Sheikh Muhammad pleaded with the Muslim scholars in the country to avoid being agents fueling conflicts among the Muslims.
He said it very unfortunate that though the country is now blessed with the highly learned sheikhs, the sheikhs are failing to work together in promoting unity in the country.
During the meeting delegates have also elected new officer bearers for the Majilis Ullamah Council of Malawi where Sheikh Mussa Matola retained his position of chairmanship.
In his acceptance speech, Sheikh Matola commended the delegates for trusting him with another term of office.
He however called on all Muslims to continue working together in propagating Islam in the country.
The meeting also announced the establishment of National Moon Sighting Committee to coordinate matter of moon sighting in the country.